Breaking news –  By an overwhelming vote of the church today after service, Second Baptist Church of Moorestown NJ voted in a new era of giving. It was proposed, moved and properly seconded to offer additional ways for our church members, visitors and benevolent partners to be able to give.   As was clearly stated; we are not by any means doing away with, or attempting to change the traditional way of offering, just giving options that embrace today's popular ways of transactions and financial transfers.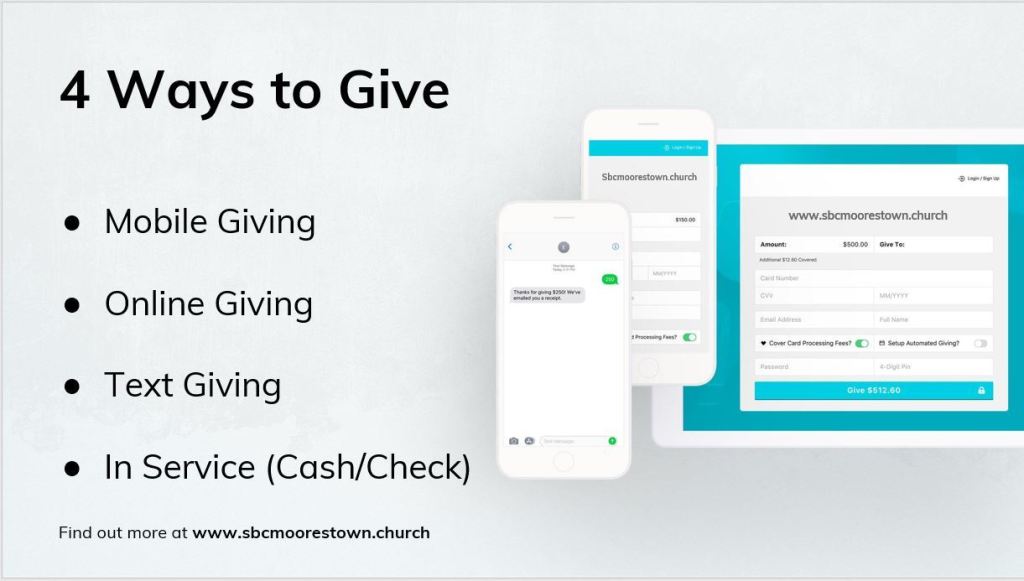 It was determined by the enthusiasm and attentiveness of the congregation that the majority need choices and opportunities to give in any way convenient to them.  We are proposing three additional ways:
Mobile Giving
Online Giving
Text Giving
As well as keeping the traditional church and check giving. After months of research, checking and conversations, we have chosen to pilot this program with Tithely. We are accepting a treasury proposed  ninety-day trial, with a report back to the church to vote on whether we keep it or not. To this end, in the coming days and week we will provide more information leading up to the launch via pamphlets, online information through our website, Facebook, Instagram and Twitter accounts as well as on the bulletin board within the church.
Individual and group tutorials will be offered .for more information or to organize a tutorial session for yourself or a group please email: